HI. My PC:
Mobo: Asus M4A785TD-V evo (chipset AMD 785G)
CPU: AMD Phenom II x2 550
GPU: Nvidia Geforce 9600 GSO,
Out of these requirements:
*Bios Settings
VT-d = Off
Windows 7 installation mode = Off
Serial port (Super I/O) = Off
EFI Boot = On
Sata AHCI = On
CSM = On
USB Legacy =On
Secure Boot = Off (if it exists)
Fast Boot = Off
Set ErP = Enabled
Set XHCI Handoff to Enabled
I managed to find in my bios only AHCI on, USB legacy on, Fast Boot off,
the rest is not available in my bios or I couldn't find it. Is it ok my mobo has no efi boot option? Or maybe it does? Do you think I should update bios?
I unplugged my main hdd with windows 7 and I'm trying with a blank 2,5" sata hdd.
I got this: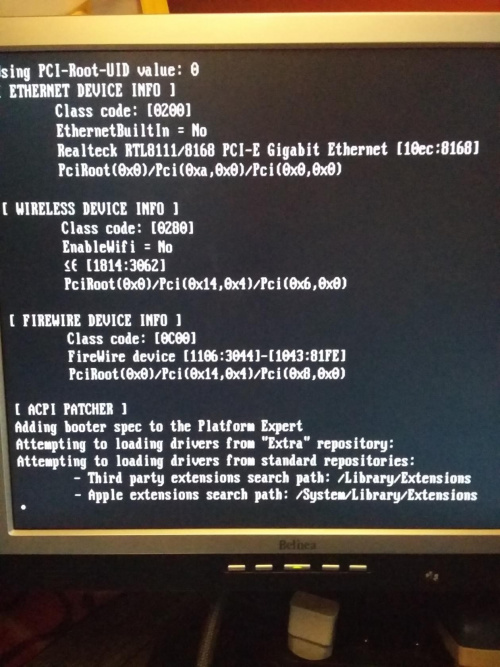 and stuck on this: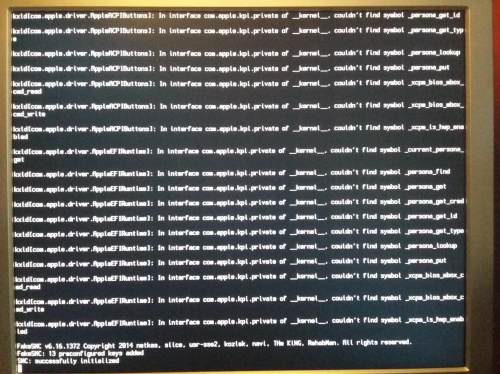 That was with Enoch. I also tried Clover, even got into apple logo but stuck on some red letter terminal info that sth was wrong.
And I used 10.11.6 El Capitan app downloaded from appstore, created a bootable usb according to Shaneee's video tutorial and added additional files later on. I think I did everything fine when preparing the usb but I'm not 1000% sure.
Mobo: Asus M4A785TD-V evo (chipset AMD 785G) / CPU: AMD Phenom II x2 550 / GPU: Nvidia Geforce 9600 GSO
Macbook: White 5.2 mid 2009 / 6GB ram / 120GB ssd Goodram CX300 / 120GB HDD Samsung / El Capitan + High Sierra (patch) /
Audio: Focusrite Saffire Pro 14