This is for El Capitan and Sierra Only. Specifically for ASUS motherboards but should work on others too.
Downloads:
- Kext Wizard
El Capitan Kexts
:
- Spakk's USB-Fix V3
Sierra Kexts
:
- Shaneee's Sierra USB Fix
Steps:
1.
Open Kext Wizard
2.
Select Your USB as target disk (If you didn't rename your USB it's most likely called "OS X Base System")

3.
Go to the "Installation" tab, browse and select the kexts you downloaded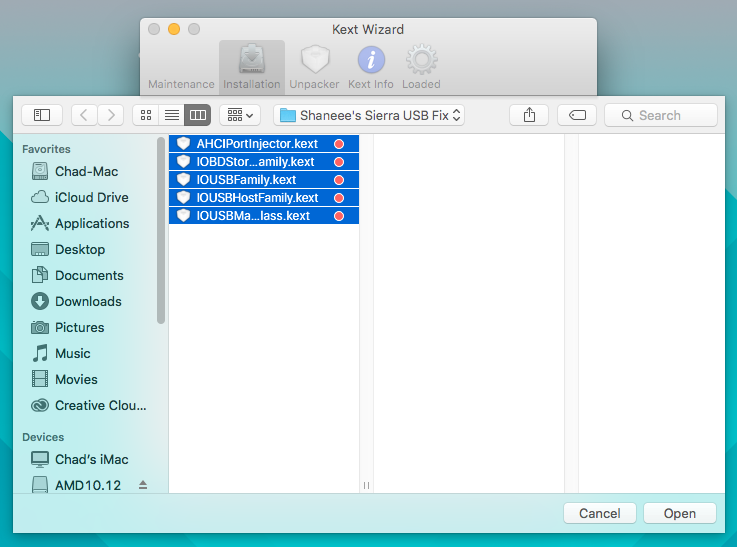 4.
Click open and select "
/System/Library/Extensions
"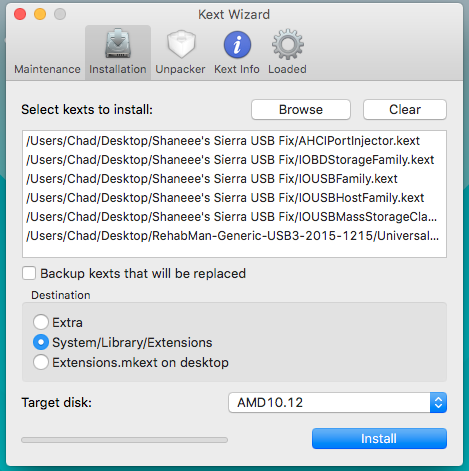 5.
Click Install, once install completes open the "Maintenance" tab
6.
Check every box and click "Execute"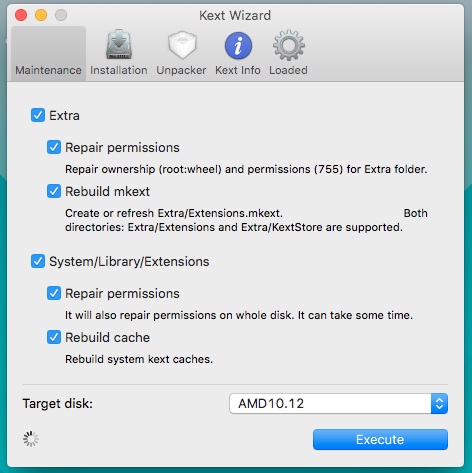 7.
Once the permissions have been repaired, eject your USB, boot into the installer, and your mouse should work!
Thanks to Spakk and Shaneee for the files.
You do not have the required permissions to view the files attached to this post.
Last edited by
Chad
on Fri Apr 07, 2017 12:58 pm, edited 6 times in total.
AMD Build
OS: macOS 10.12.0 Sierra
CPU: AMD FX 6100
Motherboard: Asus M5A78L-M/USB3
RAM: 8GB DDR3 1333MHz
GPU: GeForce GT 610 1GB
"If it were easy everyone would be doing it" - Shaneee, 1876
Main Build(CustoMac mATX 9 Series)
OS: OS X 10.11.6 El Capitan
CPU: Intel Core i7 4790k
Motherboard: Gigabyte Z97MX-Gaming 5
RAM: 16GB DDR3 1600MHz
GPU: GeForce GTX 950 2GB
SSD: 250GB Samsung 850 EVO